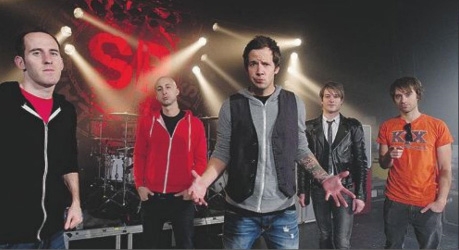 At The Gazette's request, and speaking on behalf of all the members of Simple Plan, Pierre tells us about the deep motivations that explain the launch of their foundation. A touching testimony!
N.B.- This article has been published in The Montreal Gazette newspaper, on September 6th, 2011, p. A 17
It only makes sense to give back by starting a charity
By PIERRE BOUVIER, The Gazette
Over the years, Simple Plan has received numerous letters from fans, both here at home in Montreal and abroad, telling us how difficult their lives have been.
These letters have made us aware of the challenges many young people face on a daily basis - from depression, drug abuse and suicide to family troubles, homophobia and heartbreaking accounts of young kids hit by severe illnesses such as cancer. [READ MORE]