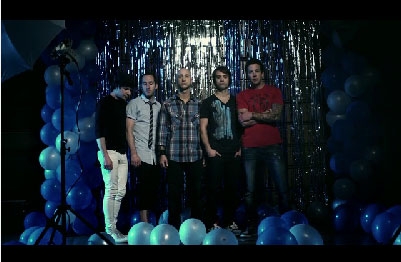 It's our lucky day! Check out the WORLD premiere of Simple Plan's brand new video "Can't Keep My Hands Off You". The song is off the upcoming album AND is featured in the upcoming Disney movie Prom.
World: blog.music.aol.com
Canada: MusiquePlus.com or MuchMusic.com
Wanna catch it on TV tonight? Tune into MuchMusic at 7:56pm EST!