We've been seeing some of you having some trouble with the Get Glue stickers.. so just like our Jet Lag Airlines in-flight instructions guide, take a seat and join us for Get Glue 101.
The Stickers:
1) Simple Plan Fan
2) SP Family
3) Get Your Heart On!
Earning Stickers:
1) Click on the Check-Ins widget on the simpleplan.com homepage (bottom right hand column), it looks like this: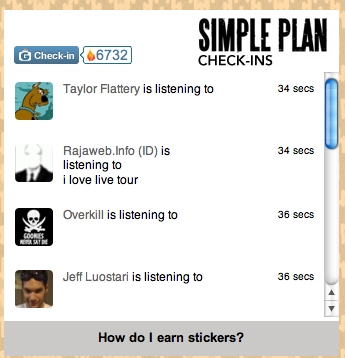 You'll want to click on the "Check-In" graphic to activate the pop-up.
2) Log in or sign up to Get Glue to check-in. You can sign up using your facebook account to make it quick and simple!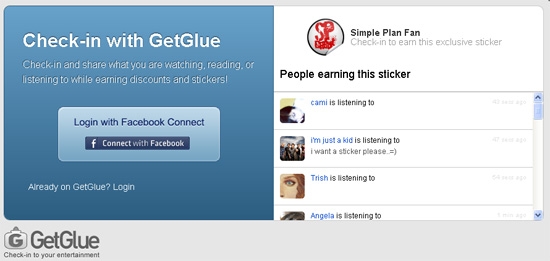 3) Once you're logged in, in the right part of the screen, type in your message and hit "Check-In". By doing so from the simpleplan.com widget, you should now have earned your SP Family sticker to your Get Glue account!


4) To earn your Simple Plan Fan sticker, go to Simple Plan's Get Glue Page. You'll first need to "like" the band.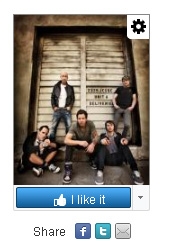 5) Then, when you check-in on Simple Plan's Get Glue Page 5 times or more, you'll earn the Simple Plan Fan sticker to your Get Glue account.
6) To earn the Get Your Heart On! Sticker.. stay tuned, that's not unlocked yet ;)
7) If you've done all that and didn't get your sticker, be patient. There are SO many check-ins for Simple Plan (cause you guys rock!) that Get Glue is catching up on posting to your stream. Try again, and you should get it