Simple Plan
CD/DVD 2008
      TRACKLIST
      01. When I'm gone
      02. Take my hand
      03. The end    
      04. Your love is a lie    
      05. Save you    
      06. Generation
      07. Time to say goodbye    
      08. I can wait forever    
      09. Holding on    
      10. No love    
      11. What if
MTV HARD ROCK LIVE
CD/DVD
2005
     TRACKLIST
     01. Shut up!    
     02. Jump    
     03. The worst day ever
     04. Addicted    
     05. Me against the world
     06. Crazy    
     07. God must hate you
     08. Thank you    
     09. Welcome to my life    
     10. I'm just a kid    
     11. I'd do anything    
     12. Untitled    
     13. Perfect    
     14. Crazy / acoustic
Still Not Getting Any
Dual Disc
2004
     TRACKLIST
     01. Shut up!
     02. Welcome to my life    
     03. Perfect world    
     04. Thank you    
     05. Me against the world    
     06. Crazy    
     07. Jump    
     08. Everytime    
     09. Promise    
     10. One    
     11. Untitled

Still not getting any
Dual Disc
2004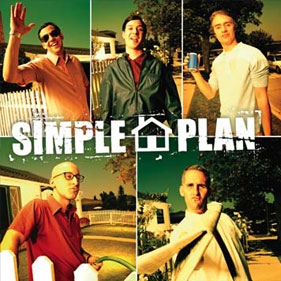 TRACKLIST
     01. Shut up!
     02. Welcome to my life    
     03. Perfect world    
     04. Thank you    
     05. Me against the world    
     06. Crazy    
     07. Jump    
     08. Everytime    
     09. Promise    
     10. One    
     11. Untitled
Still not getting any
Dual Disc
2004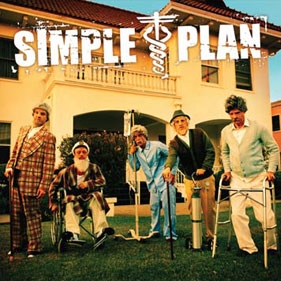 TRACKLIST
     01. Shut up!
     02. Welcome to my life    
     03. Perfect world    
     04. Thank you    
     05. Me against the world    
     06. Crazy    
     07. Jump    
     08. Everytime    
     09. Promise    
     10. One    
     11. Untitled
A big package for you
DVD
2003
TRACKLIST
01. Crash and burn
02. One day (live)    
03. I'd do anything    
- Meet Simple Plan
- Recording "No pads, no helmets... just balls"
- Album Cover Photo Shoot
- Making our first video
- Going on tour
- Filming I'd do anything
- Hitting the road again
- Behing the Scenes at the "addicted" video shoot
- Konichiwa from japan!
- Experimenting in bangkok
- SP loves Going down... under: australia
- and much more...
Simple plan
7 inch
2003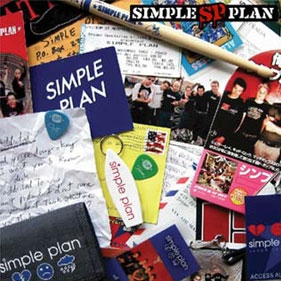 TRACKLIST
     SIDE A
     01. Addicted    
     SIDE B
     01. One by one (demo)    
     02. Surrender

Live in japan 2002
CD/DVD
2003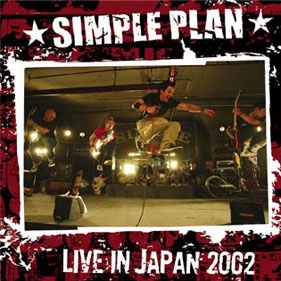 TRACKLIST
      01. You dont mean anything
      02. The worst day ever    
      03. grow up    
      04. American jesus
      05. I'm just a kid    
      BONUS TRACKS
      06. Addicted    
      07. Vacation    
      08. Surrender

No pads, no helmets... Just balls
CD
2002
      TRACKLIST
      01. I'd do anything    
      02. The worst day ever
      03. You dont mean anything    
      04. I'm just a kid      
      05. When i am with you
      06. Meet you there    
      07. Addicted    
      08. My alien      
      09. God must hate you    
     10. I won't be there    
     11. One day    
     12. Perfect    
     13. Grow up